Leggi in italiano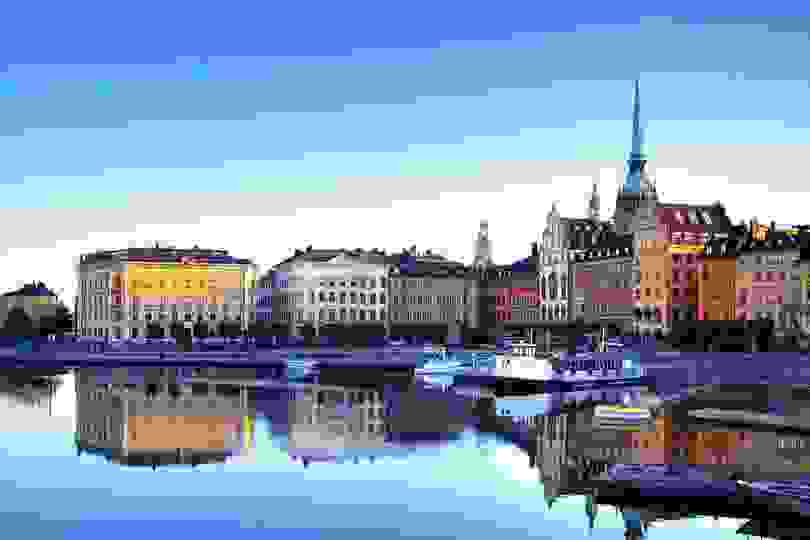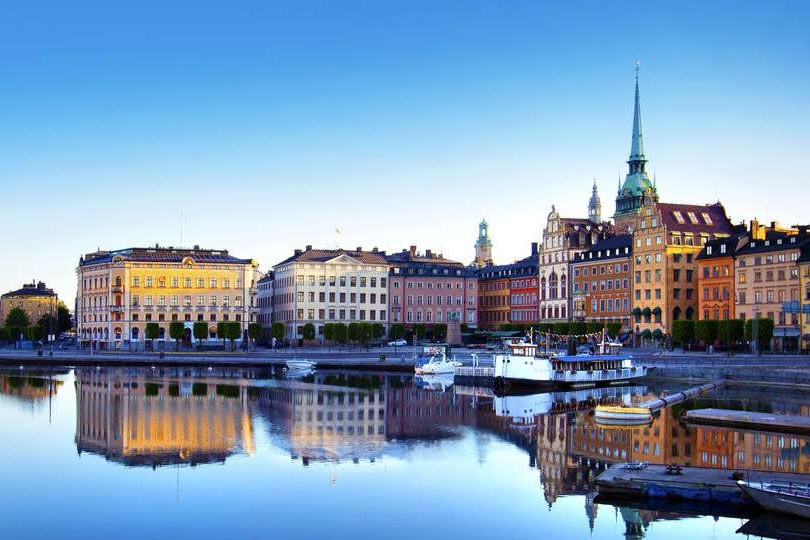 SHOPPING IN STOCKHOLM
DESIGN, FASHION AND STYLE. FIVE ADDRESSES FOR MEN YOU CANNOT MISS
Stockholm, pearl of the north, capital of Sweden and above all a city of extraordinary beauty, a melting pot of history, elegance, culture, modernity and charm.
When it comes to the north, the collective imagination combines this place with cold winters and statuesque women.
Despite the rumours that the northern European capitals are characterized by dark days, this city strikes you, is lively and has really much to offer.
It is an opposing city and a destination you cannot miss. From design to style, the Swedish capital was able to become one of the great cities of the world: a short distance separates the fashion district of Östermalm, from the bohemian area of Södermalm: two realities that are the opposite of each other.
Among walks through the picturesque alleys, baroque palaces, colourful houses and breath-taking views, here are five addresses you cannot miss for shopping declined to the masculine, from tailored clothing to super cool sneakers.




Gabucci, Nybrogatan 14


Bob Tavakoli welcomes his customers in an elegant and modern environment. The family management and the light wood furniture, perfectly reflect the classic and refined style of the selection of brands within it. Over the years, Gabucci has become an absolute reference boutique that has managed to maintain an Italian taste with a selection of brands such as Lardini, Caruso, Herno, Incotex and Finamore. What is the benefit? The service of made to measure suits.




Skoaktiebolaget, Nybrogatan 23


Skoaktiebolaget is an elegant footwear boutique offering a unique and sophisticated selection of luxury and artisan brands such as John Lobb, Carmina Shoemaker, Carlos Santos and Saint Crispin's. Skoaktiebolaget opened in 2012 and transferred to Nybrogatan in 2016; it is a welcoming lounge, an ideal place for the modern gentleman, for footwear and timeless elegance lovers.




Rose & Born, Grevgatan 2


Since the beginning, in 1989, Rose & Born has celebrated the philosophy of "be different", standing out thanks to an unforgettable shopping experience. The style and atmosphere of this beautiful boutique on Grevgatan 2, make Rose & Born a northern European gem where the men are free to take all their time to choose the perfect dress, to try on the clothes and why not, to be advised by a careful and experienced team.




Sneakersnstuff, Åsögatan 124


Sneakersnstuff opens its first store on March 26, 1999 in Stockholm. Erik Fagerlind and Peter Jansson, after a long working experience in the field of sports goods and an absolute passion for sneakers, gave life to what today is an absolute landmark in the European panorama. Sneakersnstuff, is still on Åsögatan, in the district of Södermalm and it offers a selection of the best international brands of streetwear and sneakers including many limited editions of brands such as Adidas, Nike, Reebok, Puma, Asics and New Balance. Over the years, the boutique has managed to bring its philosophy out of Sweden by opening the doors of its stores in Berlin, London and Paris.




Nitty Gritty, Krukmakargatan 26

Nitty Gritty opened the doors of her first store in Stockholm in 1991 and quickly established herself as one of the most interesting addresses among the independent stores in Sweden. It has always offered a unique selection of Swedish and international brands, known and emerging in an evolved and refined mix of classic, heritage, contemporary and streetwear brands. From Stone Island to Aspesi, from The Gigi to Alden, from Common Projects to Undercover. To stand out and not to be homologated.


Trips are like small lives.
Do not stop. If you want something unique, now you know where to buy it.
© Images copyright: rightful owners.