Kai-aakmann
Leggi in italiano
Philosophy
© Images copyright: Kai-aakmann and rightful owners.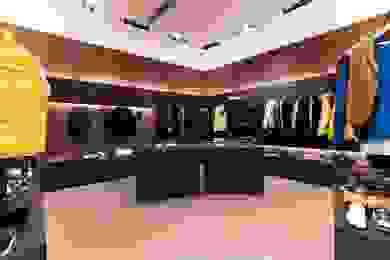 The Best Shops
Since 1947 Di Pierro has been proposing apparel collections for men and women in the central Taranto. In the 80's the store increased its proposals, offering the best Italian and international brands, and it has become more and more important. In the 90's Stefania, [...]
Bleu Clothing
Bleu Clothing inaugurato nel Maggio del 1998 è una boutique d'abbigliamento femminile situata in S. La Brea Avenue nel cuore di Hollywood a Los Angeles.
On
On nato nel 2006 è situato in Corso Matteotti ad Arzignano e' il punto vendita del Gruppo Colladon dedicato alle collezioni d'abbigliamento di ricerca per uomo e donna.