Leggi in italiano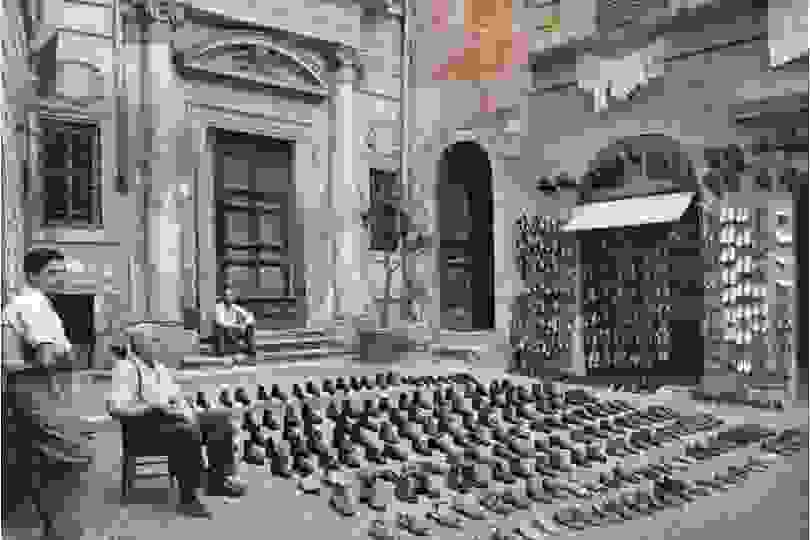 THE FIVE BEST BOUTIQUE IN ITALY FOR MEN'S FOOTWEAR
STAND OUT NOT TO BECOME EXTINCT
The new millennium runs fast, very fast.
It is the fast world, the one in that we all live, the one in which having time for own passions has become a rarity, an appointment with oneself to be added to the agenda.
Set aside time for yourself, the time it takes to choose not to go unnoticed, make a difference and stand out.
Decide for a moment to be slow, to choose the quality of materials and constructions, also through an excellent customer experience.
Here then is our guide to the five addresses not to be missed for the contemporary gentleman, from Milan to Naples, passing through Brescia, Forte dei Marmi and Rome, five boutiques-tasteful lounge, welcoming spaces to not renounce to the quality of own shoes and own elegance.
Because the motto is: stand out not to become extinct.




Iliprandi, Piazza San Marco, Milan


Iliprandi is a refined and historic boutique from 1987 and it is based in Piazza San Marco, in the heart of the elegant Brera district of Milan; it has become a landmark in the men's footwear world. In this intimate corner of the city, Stefano Giulini, selects the best British and American brands and the excellence of Italian craftsmanship. From the double monk strap by John Lobb to variations, from classic leather to suede in strong colours to Bourton and Robert signed Tricker's and also the Cheaney's moccasins.





Borghini, Via Mazzini 12, Brescia

Located in Via Mazzini in the centre of Brescia, Borghini has been synonym of footwear since 1923, when Pietro Borghini and his wife Olga opened the doors of their first boutique. Today, after almost 100 years, Borghini keeps being a point of reference in the high-end footwear scene, thanks to an important selection of the most prestigious international brands such as the Alden oxford in fine cordovan leather, the Church's Shanghai, the Piccadilly moccasins and Duke by Edward Green, the iconic Tod's gommino and Hogan sneakers.




Giuseppe Bartoli, Piazza Garibaldi, Forte dei Marmi


In April 2017, Giuseppe Bartoli, a bastion of the excellence of Italian taste, inaugurated in the stunning Forte dei Marmi his new modern and exclusive boutique. For over 30 years, when in 1987 the first Pietrasanta store opened its doors, Giuseppe Bartoli offers the best of footwear, shoes able to combining design and craftsmanship. A wide and exclusive selection of international brands such as Paraboot, John Lobb, Church's and Alden, considering also limited edition sneakers by Adidas Originals, Nike and New Balance.




Giki, Corso Trieste 136, Rome


Located in the elegant Trieste, district of Rome, Giki is a historic boutique founded in March 1963 by Liliana and Giancarlo Crocetti who, after a long experience in the footwear industry, decided to create a store where the attention to detail, quality, courtesy were background to a living room where friends and connoisseurs meet to share new ideas. Today, after many years, the tradition continues thanks to the son Maurizio who, with always the same attention, searches and selects brands from all over the world such as Church's, Berwick 1707, Tricker's and Alden.




Sutor, Via Carlo Poerio 36, Naples

Sutor is a boutique located in Via Carlo Poerio in the heart of the Chiaia district of Naples. Thanks to the careful research and the continuous innovation, the classic accessory man and the shoe have been revisited in a modern key with an eclectic and extremely accurate brand proposal. Sutor offers brands such as Doucal's, Sartori Gold, Henderson, Preventi and Santoni.
© Images copyright: rightful owners.