Leggi in italiano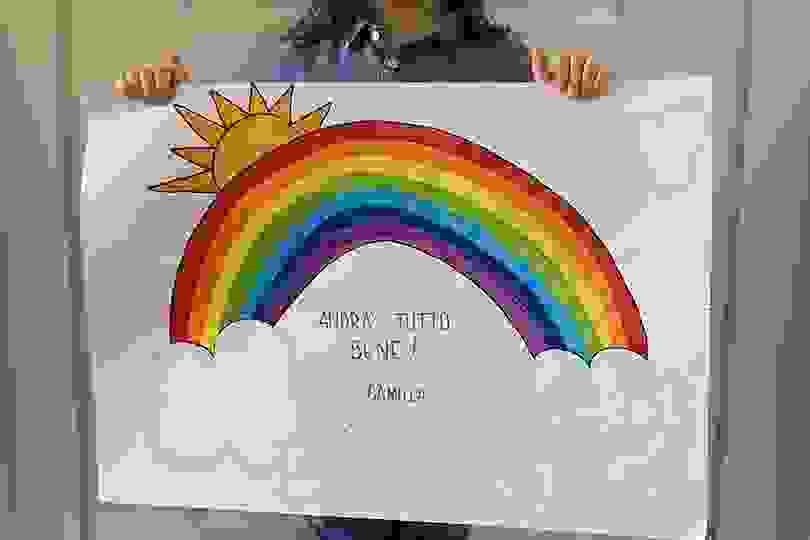 Diary of quarantine
IS EVERYTHING GONNA BE ALRIGHT?
"You were not made to live like brutes, but to follow virtue and knowledge" Dante Alighieri, Divine Comedy
In the last period, we have all had to unwillingly become familiar with terms such as quarantine, lockdown, pandemic, and Covid-19.
In fact, nobody in any part of the world has remained immune and so, for once globalization has had a semblance of democracy.
We had to start confronting our fears, our limits and above all, even more difficult, with our own selves.
I really wish that in a few months, looking back at this moment, we will be able to say that we never really stopped, but that we just paused.
Pause to reason, to observe, to try to understand and to work with an even greater commitment finding solutions, those solutions that we never found out of laziness before, and above all, never wanted to find.
For this reason, today more than ever it is necessary not to give up and live this moment as an opportunity.
The opportunity to use time and our energies to create a positive change, in our life as in fashion, rewriting new rules and realigning our desires to our values.
So let's not just think about when we can start again, but above all how.
In fact, the how acquires extraordinary importance more than ever, because we have the opportunity to be the architects of a change that will truly mark our present and our personal and working future.
Each of us must do his part, putting our virtues and skills into play.
Also for this reason, during these days of forced quarantine, my ShoppingMap.it and I never stopped.

We are perhaps working with even greater energy and optimism, to improve our service, studying new projects.

Every day we are in contact and we deal with owners of shops from all over Italy, brands, and salespeople.
The consumer, the boutiques and the companies are all essential rings of the same chain, which has no reason to exist in the absence of even only one of these elements.
The consumer will be confirmed as a central figure, and now more than ever, fashion and its entrepreneurs will have to respond to his needs, to improve loyalty and the service offered to him, working on professionalism and on real assisted sales.
The sector will have to slow down.
Companies will have to downsize the serious problem of overproduction of garments and the misalignment between the time of the collections and that of the commercial season.
For boutiques, the sale at full price of the collections of the Spring/Summer season until September and that of the Autumn/Winter season until March must become normal when winter gives space to spring.
The sales must actually start at the end of the season and not during.
Times also change the ways of communication and this period has highlighted even more the need to be omnichannel, to be able to reach one's interlocutors and customers at any time and place.
At the same time, as I have been claiming for years, the physical stores will still be protagonists and will emerge from this turbulence as winners, because no e-commerce can ever, ever, replace them.
For this reason I will continue to tell the story of multibrand boutiques, the people who guide them and the consumers who animate them.


See you soon... Because everything will be fine!
Federico
© Images copyright: rightful owners.