Leggi in italiano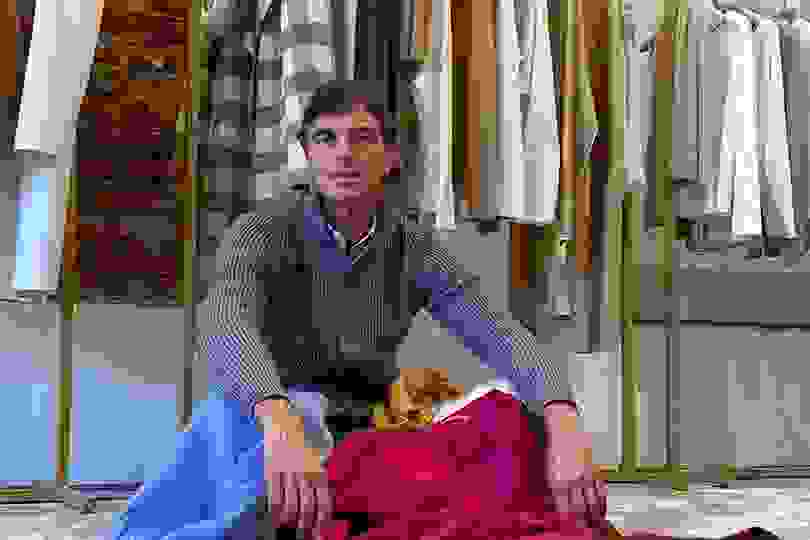 A Conversation with Alberto Laboni
The Man behind Purotatto
Game, set, match.
If I would have at least been able to hold my racket in my hand, maybe Alberto and I would have met and challenged each other on clay or grass.
But tennis isn't for me.
A Sunday morning many years ago, after reaching my friends on the playing field, I asked one of them to try out his new Head.
Here I am, ready. The movements from Pete Sampras, one of the my heroes from the 90s.
I still remember the face of my friends Fabio, Valerio and Stefano. Their eyes, that instead of following the ball, they were forced to follow the parable of the racket flying on the ground.
Excellent premises, not so interesting the epilogue.
So our paths did not cross in a tennis club, as that was my last tennis experience, memorable, but the last one.
Instead I've met Alberto Laboni in his showroom in Via Savona (Milan). Among his cashmere and natural fiber sweaters, as in addition of being a sportsman and an excellent tennis player, he is above all the owner of the Purotatto brand.
A collection of women's knitwear and t-shirts, characterized by careful and constant research. They support use of natural materials, for the creation of comfortable and refined garments.
With a background that has always been linked to textiles, Sabintima, the family business, has been making clothing for the major international brands for over 50 years.
In 2009, Alberto decided to experiment with the know-how acquired in past years and created Purotatto, a brand dedicated to contemporary women who love sober elegance.


What is your greatest satisfaction/achievement in the workplace?
Having created a brand distributed in 450 stores is a good result, but my greatest satisfaction was being able to "save" job positions. In 2010 we reinvented ourselves by developing a different job from what my parents' company had done for 40 years.


The experimentation and the use of natural fibers, such as milk fiber, are distinctive elements of your brand. Where did the idea come from?
The Purotatto brand name conveys the idea of a clothing line with yarns and natural fabrics (pure) and above all very soft to the touch. Milk fiber is the essence of all this, we immediately fell in love with this fabric that combined with materials such as cashmere, silk/cashmere, silk and other prestigious materials complete our collections.


If you weren't in fashion, what would your job have been?
Maybe I would be an interior design architect. That is another area that attracts me, but for the moment I would not change.


Is knitwear the key element of the wardrobe?
Absolutely yes, the sales statistics say so. A sweatshirt is the indispensable garment for every woman, everything else comes accordingly.


Björn Borg or John McEnroe?
Good question! Too hard to pick one of those two heroes. I pick then a third one: Roger Federer.


Your favorite place?
My home, with my family.