Leggi in italiano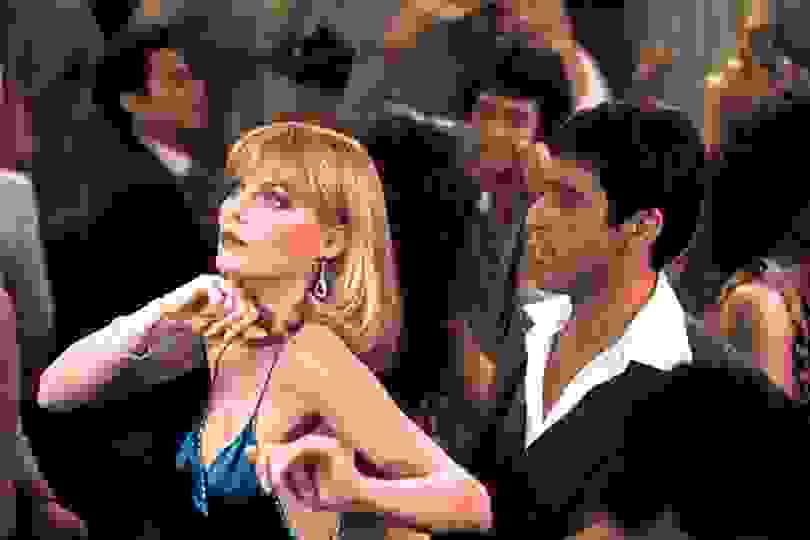 Shine bright like a diamond
A Perfect Dress as you
Dress to kill.
Elvira Hancock knew it well, interpreted by beautiful Michelle Pfeiffer in Scarface, Brian De Palma's masterpiece, written by Oliver Stone and played by Al Pacino.
Whatever is the occasion to live or to celebrate, whether it's your birthday, an evening with friends or New Year's Eve, you must shine like a diamond.
Long dress or mini dress, the important thing is to be remembered.
Here are five brands whose dresses will make you even more of a protagonist.



The Attico


Join us upstairs. An invitation impossible not to accept. Launched in 2016 by Gilda Ambrosio and Giorgia Tordini, designers, influencers, but above all friends. Avant-garde and a little retro, The Attico has given glamour a completely new meaning. Synthesis of the personal expression of the magic duo, of a vintage taste, reinterpreted in a futuristic visionary key. A condensate with seventies flavor, designed for women who love to stand out and above all have fun. A brand where clothes are absolute protagonists playing with never conventional and discounted color combinations, to feel like a Hollywood diva.




Giuseppe Di Morabito


Launched in Milan in 2015 by its homonymous young designer, Giuseppe Di Morabito brand takes inspiration from visual cultures and reinterprets them in a contemporary way. Always faithful to the Italian sartorial tradition, the brand synthesizes past and present beauty standards and conquers them thanks to unconventional forms, playing with a sense of bizarre elegance. Aimed at a young audience, which refuses homologation and the classic conception of femininity, the garments by Giuseppe Di Morabito are made with tailoring techniques, fine fabrics and sophisticated embroidery, perfect not only for a special evening, but to always feel special.



Rotate Birger Christensen


Founded in Copenhagen in 2018, by Birger Christensen in collaboration with the Danish designers and influencers, Jeanette Madsen and Thora Valdimars, Rotate has quickly become synonymous with perfect and colorful captivating clothes. It always lives in the name of glamour and joie de vivre. It could be Tuesday, it could be Saturday. No matter what day it is, every occasion is good to be happy and show it proudly. Mini dresses, bold prints, jacquard, structured fabrics and vintage inspiration, because you must never forget to shine.




Alexandre Vauthier


A trip to the East or the United States, a work of design or a perfume, it doesn't matter, you can draw inspiration from everything. This is the philosophy of the French Couturier Alexandre Vauthier who, after the long apprenticeship by Thierry Mugler and Jean-Paul Gaultier, launched the eponymous ready-to-wear line in 2009. A name that of Alexandre Vauthier among the most loved also among celebrities such as Beyoncé, Rihanna and Kate Moss, thanks to his creativity and his daring and superfeminine creations. Precise cuts and sculptural silhouettes define the style of Alexandre Vauthier who rightly won a place among the designers with more personalities on the contemporary scene.




Alessandra Rich


Founded in London in 2010, by the Italian designer of the same name, Alessandra Rich is a brand born with the intention of re-inventing the long evening dress and its way of wearing it. She creates collections characterized by the wise use of fabrics such as lace, silk taffeta and crêpe de chine. Distinctive dresses dedicated to feminine and modern women.