Leggi in italiano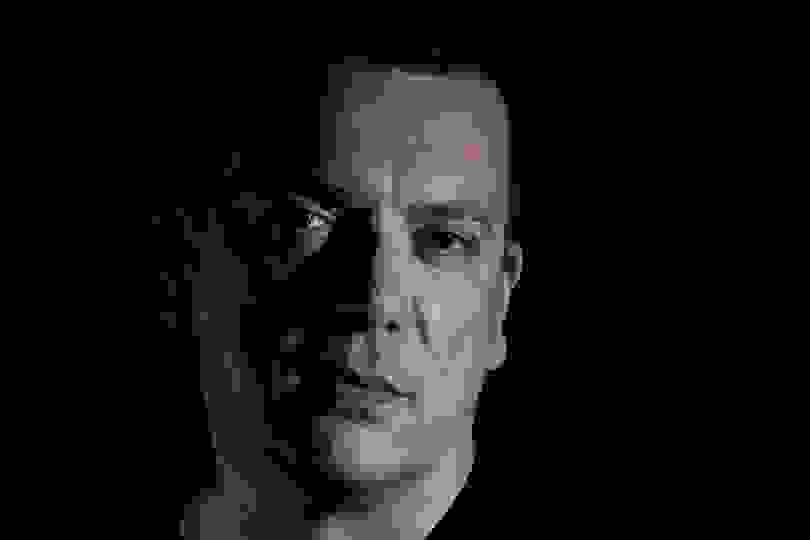 Andrea Batilla and his Instant Moda
FASHION, FROM ITS DEBUT UNTIL TODAY, AS NOBODY HAS EVER TOLD IT
Andrea Batilla doesn't know half measures, either you love him or you hate him.
Our friendship was born a few years ago.
After many chats over a coffee, today I have the unique opportunity to introduce you and ask him some questions. It feels almost like I was a journalist and this was a real interview.
But who is Andrea Batilla? His first work experience was in 1991, when he started dealing with fabrics from Romeo Gigli. Subsequently, until 2003, he did various collaborations as a creative consultant with many companies and brands including Trussardi, Cerruti, Les Copains, Alberto Aspesi, Bottega Veneta.
In 1999 he began his collaboration with the European Institute of Design in Milan first as a teacher and didactic coordinator, then as director of IED Moda Milano for five years.
In 2009, he created the Fashion Training System Platform, an association that brings together the most important Italian fashion schools. Unhappy, until 2016 he was the founder and co-director of one of the first independent Italian magazines, PIZZA, a six-monthly print and pizzadigitale.it, an online newspaper that brings together young creative talents from Milan in the areas of fashion, design, photography and art.
Since 2010 he has been dealing with creative direction, brand storytelling and product communication.
He boasts collaborations with the National Chamber of Italian Fashion for the coordination of the Training Table and the creative direction of Milano Moda Graduate and, since it was not enough, he wrote and wrote about fashion on linkiesta.it and vogue.it.

In November 2019 his literary debut arrives with Instant Moda - Fashion, from its beginnings until today, as no one has ever told you - published by the Gribaudo publishing house.
What is the character you have told with more pleasure?
I cannot identify this specific character. I was very attracted to female figures of the first part of the century: Madame Grès, Jeanne Lanvin, Madeleine Vionnet, Elsa Schiaparelli and Gabrielle Chanel. All of them, in different ways, were revolutionaries; first as women and then as creative. All of them worked on women's empowerment, some by joining the first union revolutions, others by promoting the entry into work of unmarried women, others by simply restoring a strong self-identity image without the need for a man. Madame Grès has even lived her whole life with a partner/workmate in times when homosexuality was not even remotely conceivable. Each of them has also brought some radical innovations in the history of fashion that we still benefit from: the use of the Vionnet bias, Schiaparelli's sportswear, Chanel's knitwear and jersey, Lanvin's colors, art of the drapery of Grès.


Which one is the most "difficult"?
The most difficult character was undoubtedly Giorgio Armani. No real critical action has ever been exercised on him. Even today he is considered the inventor of the uniform of the working woman, the one who dressed them as a man and helped her achieve unimaginable roles of power. The truth is probably much more complex and it is necessary, to understand Armani's success, to reflect on how much his style was an anchor to the bourgeois codified good taste, in a time (the 80s) in which eroticism and bad taste were climbing sales rankings. Armani gave a generation of women first of all the illusion of still living in an orderly world in which the rules were respected while the reality around them was shattering.


Why is your book so successful? Do you only have many friends and relatives?
We still do not know the extent of the book's editorial success in a precise way but we are sure that there is a great need for books that tell and reflect on fashion, one of the most economically and culturally fertile sectors of our country.


You and I have known each other for many years: do you think your being so direct and without filters / compromises has created you more problems or more opportunities?
Good question. My being without filters more than problems I think has created an image of me as a person who gets angry easily and consequently has few verbal restraints. In part it is true and in part it is not: I hate stillness, the status quo, immobility, the fear of changing and in front of people or institutions who should have a leading role and who instead let themselves go into indifference - I can't hold back. Italy is also a very "respectable" country, with a strong tradition of goodwill coming from Catholic origin and which continues to reject meritocracy like the plague.


How do you resolve the content crisis in which today's fashion seems to have collapsed?
I don't think today's fashion is in a content crisis. I think the horizons are very different from those of 10 years ago and that it is more difficult to decode the present. But today there are many bright examples of designers who are making extraordinarily interesting paths: Marine Serre, A.W.A.K.E., Dion Lee or Y Project. And of course my protégé Marco Rambaldi. Many of them work onto a totally anti-bourgeois tacky idea that has a punk disruptive force. But like all revolutions it takes time to be absorbed by common sense.


Have you ever been the victim of some publisher's censorship? Can you tell us an anecdote?
I have never been a victim of censorship because, apart from myself, I have had very few publishers. Let's say that an editor of an online newspaper wanted me to write a semi-scandalistic piece about Franca Sozzani. I simply stopped working with them.


Which is the designer of today that you like best? Which is the most underrated? And the most overrated?
I think the most overrated designer is Demna Gvasalia, today Balenciaga's creative director. It seems to me that it is only one who lives in the present and who knows that every move must bring a commercial result. I don't think it's simple but it's not brilliant either. The most underrated designer is a woman: Phoebe Philo. What is the most influential character of the last decade doing without work?


Why in Italy the fashion system "does not make system"? Is our fate in the hands of foreign investors?
In Italy fashion becomes a system when it finds a leader around whom to concentrate its forces. I don't see any at the moment.


Do you think fashion is still in fashion today?
No. Fashion hasn't been fashionable for so long already. Fortunately I would say. It has returned to take care of itself and nothing else.


You dedicated your book to special women. I would like to know what is the greatest teaching you have received from women.
I only dedicated my book to women because I think there is still a lot of need to reflect on the female condition. Not so much for a phantom idea of gender equality but rather to understand and accept its peculiarities and problems. Women are builders of concreteness, affective magnets, problem solvers but also very strong erotic objects. This ambivalence that is actually so fruitful, has confined them for a long time to secondary roles and often only to the role of victims. It is time for this narrative to change and it is understood, especially in the creative sphere, where the female and male approaches are different, to remind us that the "psychopathology of everyday life" is not a book written by a woman for women but exactly the contrary.