Leggi in italiano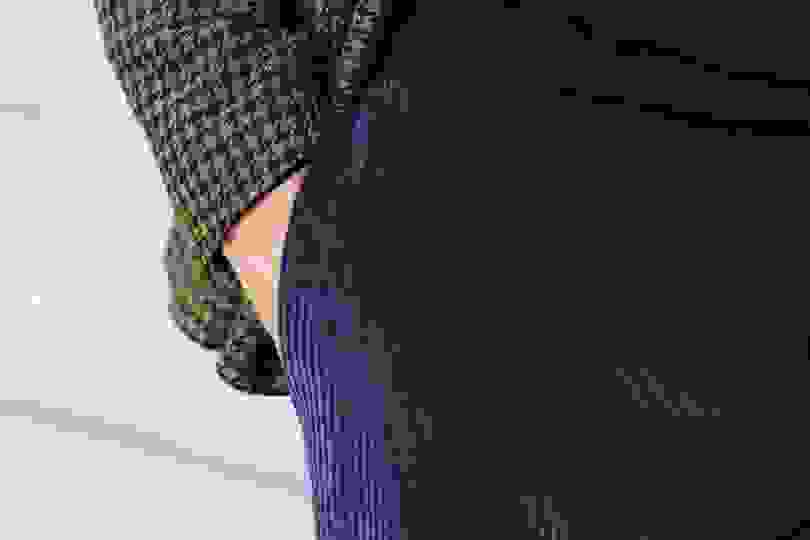 CORDUROY TROUSERS
INFORMAL ELEGANCE
Maximum comfort without sacrificing style.
Velvet dominates winter trends, as well as English corduroys have become a real must. A key element in men's wardrobe.

Perfectly combined with cashmere sweaters, a pair of sneakers or English shoes, corduroys are versatile and elegant, incredibly contemporary and full of ancient charm.




Berwich


An authentic Made in Italy product, capable of combining tailoring and technology. It is 2007 when the historic company founded in the early seventies by Anna Fumarola and her husband Michele launches the Berwich brand. Under the creative direction of Massimo Gianfrate, their trousers were born in the Itria Valley. They have won over customers all over the world. Research and innovation, without forgetting tradition and a strong attachment to their territory, are the essentials of the brand's philosophy and success.




Germano


Germano, a brand based in Salerno, has been producing men's trousers since 1952. The know-how acquired over time and passed down through the generations has generated a happy balance between tradition and innovation. Each centimeter of fabric tells a story almost 70 years long. The story of the Germano's family, of its resilience and the constant desire to face new challenges. For years the company has been at the service of famous brands as a strategic partner in the production of trousers, to then begin an autonomous path that is leading it to conquer the best position in stores all over the world. Excellent tailoring quality and a 100% Made in Italy production make Germano's trousers a heritage steeped in quality and comfort.




Briglia 1949


Aware of one's elegance and master of one's destiny. The brand Briglia 1949, born from Michele Carillo's intuition in Campania, is dedicated to the contemporary gentleman, a demanding and conscious man. He winks at the sartorial tradition, draws inspiration from absolute style icons such as Gianni Agnelli, Steve Mcqueen, Paul Newman and Giorgio Armani. He looks to the future, thus managing to create garments that are the perfect synthesis of craftsmanship and a smart casual modern mood.




Santaniello


Santaniello is the story of a family business born in 1968. Antonio, son of the founder Biagio and his wife Carmela, has managed to transform it into a brand and products known and appreciated all over the world. Discretion, quality and attention to detail, as functionality and highest quality materials build their timeless products.




Siviglia White


An eclectic and versatile soul, sartorial appeal and casual luxury. Siviglia White is a research laboratory on trousers, studied in fit, materials, treatments and details. Designed for a man traveling for work or for passion, who loves to dress according to the best sartorial tradition but with a modern attitude and cutting edge. The Made in Italy brand, initially born as a young and sportswear line from Siviglia, is a brand launched in 2006 by an idea of Bianchetti's family. It has quickly become a must thanks to the young and snobby re-creation capacity of classic models. Since 2014 the brand has been produced and distributed by Gilmar.
© Images copyright: rightful owners.