Leggi in italiano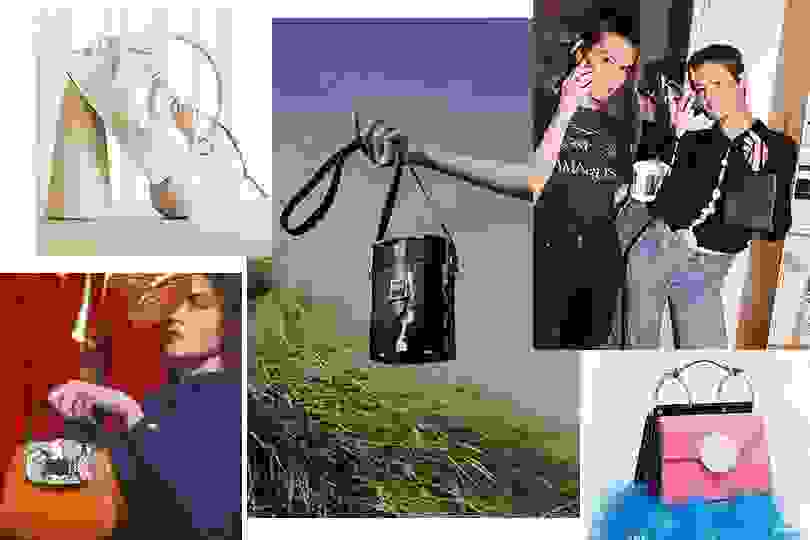 MY BAG IS MY BEST FRIEND
5 BRANDS YOU CAN'T MISS OUT!
A bag is never only a bag.
Free from the passing years and especially from trends, the love relationship between a woman and her bag stays special, but forget Hermès, Louis Vuitton, Chanel and all the other big brands.

Let's give space for young talents: here five brands that reinvent this accessory in a modern way, smart in style as in price, without sacrificing quality.


Danse Lente

Danse Lente is a London-based brand founded by the designer Youngwon Kim. Quickly becoming one of the leading names in the it-bag landscape, the brand had success thanks to architectural and minimal shapes. A sculptural, sophisticated and elegant design. A perfect synthesis between contemporary aesthetics and modern architecture enhanced by the two most successful models by Danse Lente: the Phoebe an elegant bellows bag with spirals and acetate closure and the Mini Johnny, inspired by the abstract sculptures of Constantin Brancusi.




Nico Giani
Nico Giani is the Italian brand launched by the young and talented Niccolò Giannini. He graduated from Polimoda, the best fashion institute in Italy. He specialized in fashion design at Studio Berçot in Paris and has a master's degree from the Academy of Arts in San Francisco. In July 2017, the victory of the prestigious contest "Who Is On Next?" by Altaroma in collaboration with Vogue Italia, which promotes young creative talents nationally and internationally. It is the prelude to a radiant future. His pieces are a tribute to geometry and color. The shapes and colors are in fact among the highlights of the brand. Gritty and refined bags, characterized by the great visual impact resulting from the meticulous search for perfect proportions.




Yuzefi
The London brand founded in 2016 by Naza Yousefi, offers an experimental and stimulating approach to design. She rewrites the rules to create new ones. The bold and unconventional silhouettes, with rich and surprising colors and details that satisfy even the most demanding eyes and palates. Yuzefi proposes an uncompromising approach to the quality of materials, managing to offer its audience a luxury product at an affordable price. Bags born to be never out of fashion.




Medea
Giulia and Camilla Venturini, twin sisters and artists, launched the Medea brand in 2018. A name chosen not by chance, but with sophisticated care: not a tribute to the Greek tragedy of Euripides, but to Pier Paolo Pasolini and his 1969 film with as protagonist Maria Callas. Just like the revolutionary writer and director, Giulia and Camilla give their re-interpretation of a classic: the shopping bag. The creations of Medea's brand reflect the minimal aesthetics of the two designers. Bags in different sizes and colors, strictly color block. Bags that have already conquered the heart and a place in the wardrobe of celebrities and fashion addicts and which have become a symbol of elegant simplicity.




Officina Del Poggio
Allison Hoeltzel Savini, raised on the south coast of Texas, launched the Officina del Poggio brand in 2014, a collection of accessories based on the key concepts of timelessness, quality, Italian craftsmanship. In fact, the entire collection is made in a family-run laboratory in the heart of Tuscany. An iconic style where modern luxury is combined with daily practicality. A striking example is the Bottle Bag: designed with a front pocket and an external key clip and a 500 ml steel bottle from the brand 24Bottles®, with an exclusive double-walled insulated design that keeps hot drinks for 12 hours and cold drinks for 24 hours.