Leggi in italiano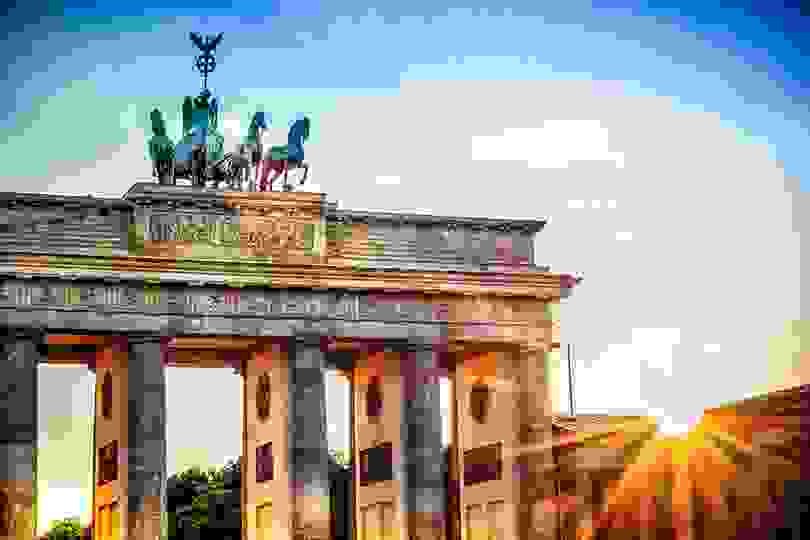 SHOPPING IN BERLIN
Cinque indirizzi da non perdere
"Berlin combines the culture of New York, the traffic system of Tokyo, the nature of Seattle, and the historical treasures of, well… Berlin." Hiroshi Motomura

Berlin is in constant motion, development and evolution.
A city that is condemned forever to become and never to be.
It is the 9th of November of 1989 when the Wall fell down, that since August 1963 surrounded the western area of Berlin.
Today, after 30 years, Berlin is one of the most appreciated and visited European city.
Notwithstanding it is not famous for its beauty or for its art, it has a strong charm and appeal thanks to the mix between its unruly past and its cosmopolite side.
Here you have five addresses you cannot miss if you are visiting Berlin.




Andreas Murkudis, Potsdamer Straße 81

I am particularly satisfied about this picture made during my travel to Berlin in November 2017. I introduce you Andreas Murkudis, owner and founder of the most famous concept store of the city, required stop for the fashion lovers and editors of all over the world. It is a modern and original store, placed in the north area of Schöneberg, in Potsdamer Platz; it has contributed to requalify this area of the city where now you can find also different galleries and stores. A thousand squares meters featured by white colour where find an exclusive selection of products from ready to wear and accessories collection of international brands as Celine, Dries Van Noten, Comme des Garçons, Ader Error, Jil Sander e Roberta Furlanetto to furniture, food and also body care products and fragrances as Aesop and Byredo.




VooStore, Oranienstraße 24

VooStore is located in the heart of Kreuzberg, a multicultural area that seems a little Berlin, and it is a space of about 300 squares metres that in the past was a repair shop. It is a store that, under the direction of an international team composed by experts and creative talents, offers an avant-gardist concept and an own interpretation of the luxury future retail. VooStore offers an exclusive selection of fashion, contemporary and streetwear collection as Prada, Acne Studios, J.W Anderson, Raf Simons, Stone Island and A Kind of Guise, but also, books, magazines and the possibility to drink a coffee or a bio tea coming from micro farm.




The Store, Torstrasse 1


The Store opened its doors in Berlin during February 2014: two floors of the Soho House Building in the neighborhood Mitte. A place in constant evolution that proposes a selection of fashion brands as Balenciaga, Burberry, Off White, Calvin Klein 205W39NYC e Loewe, furniture, music, art and books, together with the dishes of the Italian restaurant Cecconi's and The Store Kitchen, in addition to the exclusive events of The Store Studio, for a modern experience not only made by shopping.




Solebox, Nürnberger Str. 14


Inaugurated on 2002, the store of Berlin was the first one of the brand Solebox. This futuristic store became soon a very important landmark. Here, in addition of the best sneakers, among which a lot of limited edition of brands as Nike, Adidas Originals, Asics Tiger, Reebok and Air Jordan, it is possibile to learn about Solebot, a robot with its mechanized arm delivers the desired sneaker to the client.




Soto,Torstraße 72


Soto is a store for men that was founded by Philip Gaedicke, Omer Ben-Michael and David Fischer and it is from September 2016 under the direction of the californian company Caliroots, that has the headquarter in Stoccolma. Soto is a store that you cannot miss for the offer of streetwear, sneakers and contemporary american, european and asian brands as Needles, Etudes Studio, Norse Projects, Nike x Off White, Heron Preston and Libertine-Libertine.
© Images copyright: rightful owners.