Leggi in italiano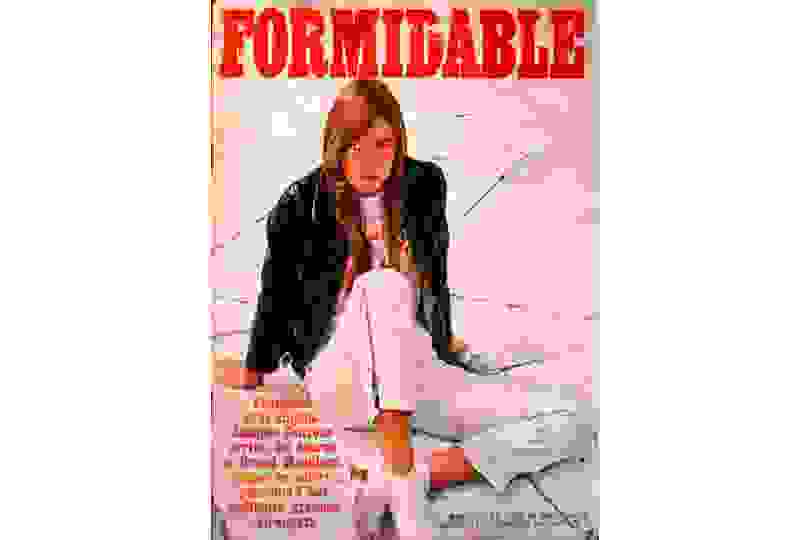 Ankle Boots
PRACTICALITY WITHOUT GIVING UP THE OWN FEMININITY
"If it were not for the way I dress, no one would notice me."
The birth of streetsyle is thanks to Françoise Hardy, actress and singer-songwriter but above all a style icon.
Her casual and chic style made of miniskirts, flare trousers, tight-fitting turtlenecks and ankle boot have made her a unique symbol of grace and elegance: inspiring muse for many great artists as Mick Jagger, Bob Dylan, David Bowie, her favourite designer Yves Saint Laurent and the Japanese brand Comme Des Garçons, which owes its name to Françoise and to "Tous les garçons et les filles", her best known song.
If you are fascinated from her style you cannot do without a pair of ankle boot.




Laurance Dacade


"The shoe is not just an object made for walking but it is also an experimental tool of freedom." How can we blame Laurence Dacade, a Parisian designer who launched her eponymous shoe brand in 2003. Sexy and elegant, chic but never boring, feminine, cool and above all comfortable, her shoes are designed for modern Cinderellas, rock and that give up a French touch.




Paris Texas


Founded in 2015, Paris Texas is an Italian brand that takes its inspiration from a woman with a strong personality, independent and fashionable. Characterized by pop colours and modern shapes, such as these boots in metallic printed purple leather with a rounded toe. The Paris Texas shoes are not just for aesthetics, but use high quality materials and make the Made in Italy one of its strengths.




Isabel Marant


Are you devote to Parisian elegance? Isabel Marant is synonym and evidence. Her ankle boots are now iconic and declined in various shapes and materials like this model in leather with python print. The French designer knows without doubt grasping the desires and needs of women, representing with her contemporary and bohémien style an absolute reference point.




Calvin Klein 205W39NYC


Since Raf Simons arrival as Chief Creative Officer of Calvin Klein, he has reinvented the brand. Focusing on the practicality and playfulness typical of American culture that emphasize the heritage of the brand. The 205W39NYC line celebrates classic and casual style, a tribute to traditional American fashion with a cinematic approach. A collection that celebrates the diversity that characterizes America itself. Future, past, Art Deco, city and America of the Far West. An encounter between personalities and different characters, just like America itself. Beauty and emotion that only this continent can give. The western inspiration gives life to the ankle boots that have become in a short time an absolute must have. They have a classic style and they are made all in Italy and more authentic by the silver metal tip.




Chloé


The ankle boots Rylee of Chloè are characterized by a modern silhouette and a mood that reminds to the cowboys. They are realized in shiny white calfskin and if you look at them, you easily notice the two adjustable buckle straps and the large heel. A bold combination of femininity and a touch of a tomboy.
© Images copyright: rightful owners.