Leggi in italiano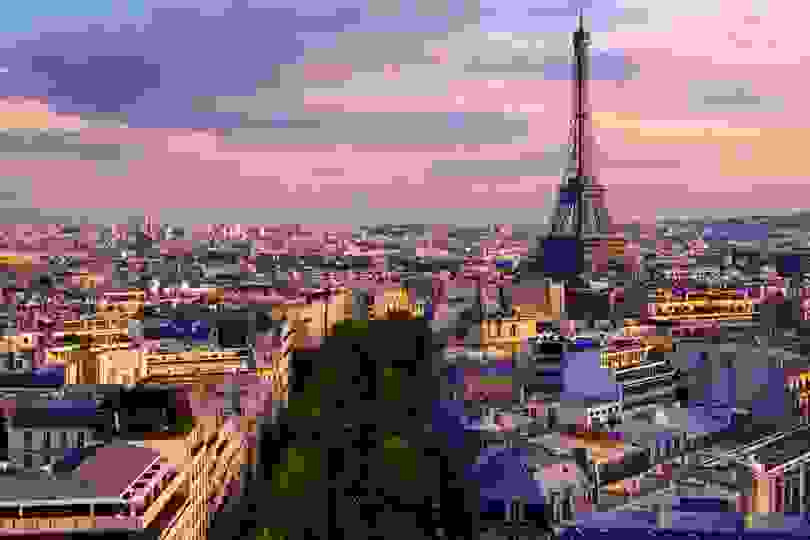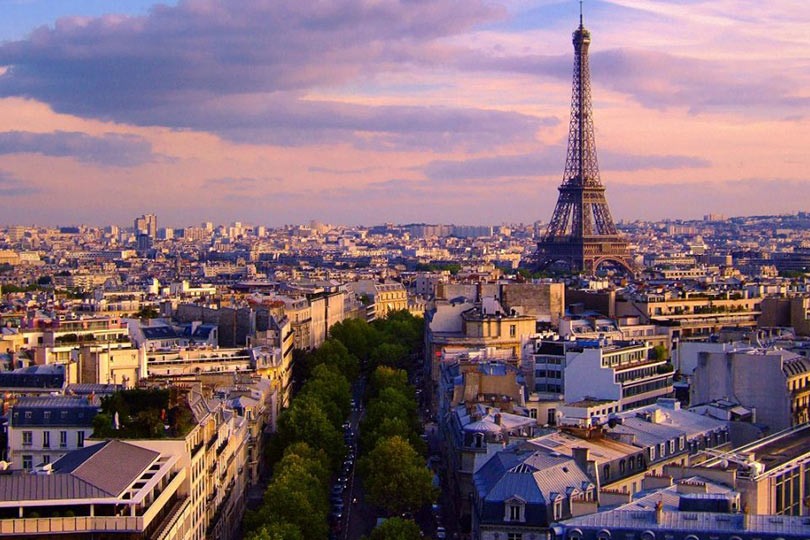 Shopping in Paris
Five stores you cannot miss
"There are only two places in the world where we can live happily: at home and in Paris."
This was what Ernest Hemingway was saying, a man with an uncontrollable desire of travelling and he enhanced himself thanks to his travels and his compositions.
The city of lovers, Ville Lumière is full of arts and culture, history and design, architecture and culinary arts, fashion and style.
Paris is magic, romantic and melancholic, elegant and noisy, austere and multi-ethnic.
The Sein, the Tour Eiffel, Notre-Dame, Parisian café, Rue du Faubourg Saint-Honoré, Arc de Triomphe and the Champs-Élysées, the Louvre and les Jardin du Palais-Royal, the Marais or Montmartre.
It does not matter what you love, in Paris you can lose or find yourself.
In both cases, especially if you are a woman, it will be useful for you to know those five location ideal for shopping and to enjoy your time in Paris.





Montaigne Market, 18 Avenue Matignon

It is 2005 when Liliane Jossua inaugurated, on the famous Avenue Montaigne, a store that will become an iconic boutique. The first one on The Golden Triangle, a prestigious area really close to Champs-Élysées. Liliane Jossua, thanks to her passion and love for fashion, opened a store in which the most famous brands of the luxury industry meet emergent talents as Alexandre Vauthier, Magda Butrym, Chloé, Saint Laurent, Valentino, Zimmermann and Michel Klein. Today it is placed on Avenue Matignon, 8° Arrondissement, Montaigne Market is a modern luxury concept store that welcomes its customers in a 380 square meters location arranged on three floors.




Biondini, 78 Avenue des Champs-Élysées

It is 1985 when Patrick and Sandra Melloul opened their first store on Champs-Élysées. Immediately Biondini boutique stood out thanks to an unique offer, characterized by products with a strong and avant-garde personality, many of them are Made in Italy. Very soon, Biondini became synonym of luxury accessories and shoes, and it is a must-see also for international VIPs and Arab princesses. Since 2000 new boutiques have been inaugurated inside Galeries Lafayette, le Bon Marché and Printemps, proving Biondini as a fashion landmark of Paris and, in general, of France. The founders, today, with their son Armand and a team of specialized buyers, offer bold collections, trendy and sexy, with brand as Aquazzura, Gianvito Rossi, Francesco Russo, René Caovilla and Casadei, just to mention some names.





Tom Greyhound, 19 Rue de Saintonge

A store that leaves you an impression encouraging your curiosity. Tom Greyhound is a concept store that is able to surprize you thanks to its unconventional and multicultural approach to fashion. It was inaugurated during March 2014 in Paris, the store is today owned by the Korean group Hyundai, and the European extension of the eponymous store in Seoul. It is located in the heart of Marais, it offers a selection of international brands and upcoming names as Aalto, J.W Anderson, Walk Of Shame, Dries Van Noten and Loewe. Tom Greyhound attracts with a sophisticated and elegant décor, where the endearing use of space and volumes allows to different cultures to combine theirselves creating many aspects but keeping clear the identity of each brand.




L'Espionne Femme, 2 Place de la Porte Maillot


It is placed inside the Palais des Congrès, into the elegant 17° arrondissement of Paris, L'Espionne Femme is a referent for fashion boutique. It is a must-see for every fashion lover since it is a modern place where you can find an eclectic offer of fashion collections, luxury streetwear and avant-garde of the most important international brands as Balenciaga, Vetements, Celine, Off White, Jacquemus and Moncler.





Spree, 16 Rue la Vieuville


Spree is a refined gallery-boutique of about 150 square meters; it was inaugurated in 2001 and located on 16° Rue La Vieuville in Montmartre, it's an ideal place not just for shopping but also to cuddle yourself. Roberta Oprandi and Bruno Hadjadj, the two founders, propose a selection of more than 30 collections of international designers as MSGM, Golden Goose Deluxe Brand, Isabel Marant, Acne Studios, Sofie D'Hoore, artworks and furniture for home. Furthermore, in 2010, in the front of the store, it was opened an art and design gallery. The facade has been planned by Le Corbusier.
© Images copyright: rightful owners.