Leggi in italiano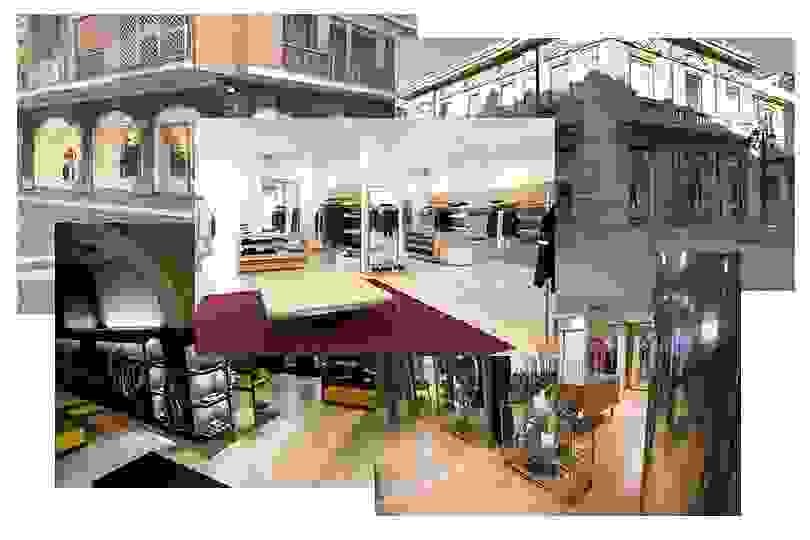 SHOPPING IN CALABRIA
Five Stores You Cannot Miss
"Calabria seems have been created by a capricious God who, after creating different worlds, had fun mixing them together." Guido Piovene
Located at the southern end of the Italian peninsula, Calabria is between the crystalline waters of the Tyrrhenian and Ionian seas; it is a sunny land full not only of coast and beaches but also of mountains and ancient villages into the hinterland.
Thanks to its roads, rich in perfumes and colours, it is easy to meet towns full of history and evocative landscapes, passing from the sea to the mountains, between natural parks and places that attract tourists from all over the world every day.
Let us keep reading in order to know five boutiques located between Cosenza, Reggio Calabria, Gioia Tauro and Crotone: five addresses not to be missed.




HCG Gallery, Piazza Kennedy, 4/A, Cosenza


HCG Gallery in the heart of Cosenza is a historic company led by Giordano family. In a warm and refined atmosphere, collections of Italian and international designers are proposed for men and women by Dolce & Gabbana, Gucci, Moncler, MSGM and Alberta Ferretti.




The Apartment, Corso Mazzini 71, Cosenza


A modern but at the same time intimate and refined space able to combine an eclectic selection of the best international contemporary and luxury ready to wear brands such as Chloè, Balmain, Stella McCartney, Rick Owens, Isabel Marant, Attico and Jimmy Choo. The Apartment in Corso Mazzini in the heart of Cosenza is a must-see.




Marchese, Via Roma 21, Gioia Tauro

Marchese has been inaugurated in 1972 and it is still located in a building overlooking Via Roma in the center of Gioia Tauro; it was born from the great passion for fashion and it has been a reference name for the city for over 40 years. Collections of clothing and accessories for men and women of brands such as Polo Ralph Lauren, Herno, Pinko, Elisabetta Franchi, Woolrich and Santoni are proposed in a large area divided into two levels and various spaces.




Foti La Biellese, Corso Giuseppe Garibal di 50, Reggio Calabria


Foti La Biellese is inside a prestigious building on Corso Garibaldi and it is a boutique that is spread over a large area on two levels and offers a selection of elegant, smart casual and ready-to-wear collections of brands such as Brunello Cucinelli, Stone Island, Dsquared2, Golden Goose Deluxe Brand and Dondup.




Vitale, Via Firenze, Crotone


The history of this boutique has its roots in 1965 when Rosa and Martino Vitale started their activity as entrepreneurs in the field of clothing, in Belvedere Spinello. The experience and the passion, matured in the historical workshop of fabrics of the family, are fundamental for the start of the new activity and soon the space became too small and they transferred to the nearby city of Crotone. Since 1990 the two daughters Angela and Antonella, give the company a new impulse and a new dynamism that project the Vitale boutique to top positions in the field of clothing and fashion, becoming part of the Italian Chamber of Fashion Buyers The Best Shops. Always up with the times, attentive to every little evolution, often anticipating trends and phenomena modal, in close collaboration with the most prestigious brands such as Burberry, Etro, Tod's, Issey Miyake, Ermanno Scervino and Kenzo. Vitale today is an entrepreneurial reality, symbol of Calabria.
© Images copyright: rightful owners.