Leggi in italiano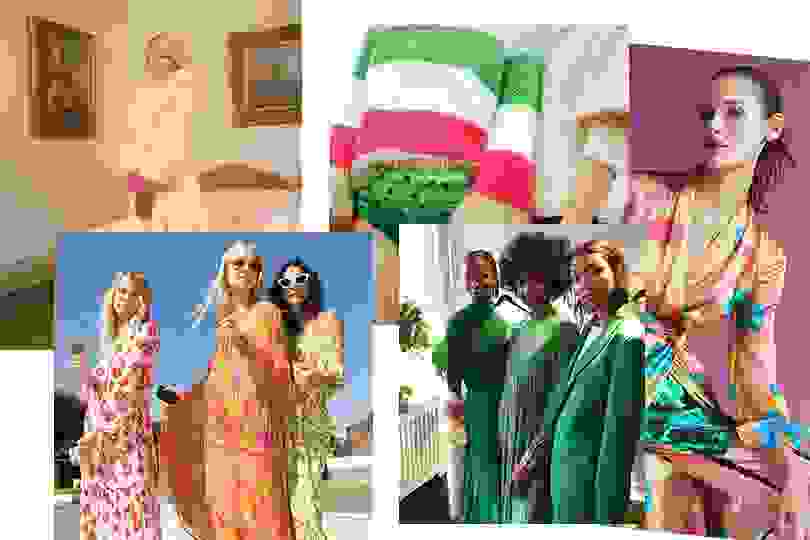 FIVE SCANDINAVIAN BRANDS THAT YOU HAVE TO KNOW
THERE IS A WARM WIND FROM THE NORTH ON THE WOMEN'S FASHION
Forget the stereotype linked to the Scandinavian style that wants it essential, minimal and clean.
There is a wind from the north on women's fashion, a warm one that brings novelty, colour and lots of femininity.
Today some of the most interesting fashion brands are coming from Scandinavia, enjoying extraordinary popularity and taking a prominent place in the coolest wardrobes.
Multicolour patterns, stripes, polka dots, extreme combinations without ever being inappropriate.
The style of the Scandinavian Peninsula is a real source of inspiration.
Here are five Scandinavian brands that you have to know to say goodbye to the Nordic rigor.




Ganni


Ganni pursues only one idea: the creation of pieces that cannot miss in the wardrobe of an independent woman. Founded in Copenhagen in 2000 and since 2009 managed by Ditte Reffstrup and Nicolaj Reffstrup, partners in business and married in private life; Ganni proposes a playful approach, which frees itself from the strict dogmas and typical Scandinavian fashion stereotypes. Coloured garments, prints, geometric designs, animals destined for women with a strong personality, who love contrasts and experimentation. A contemporary style with easy-to-wear pieces and super-affordable prices.




Saks Potts


A mix of bright colours, an innovative and anti-conventional vision. Saks Potts, a Copenhagen-based brand launched in 2013 by Barbara Potts and Cathrine Saks, proposes a feminine, extravagant and modern mood. Thanks to an out-of-ordinary aesthetic in contrast with tradition, the two young designers challenged the minimalist Scandinavian style and won over followers all over the world, revamping the classic idea of fur.




Baum und Pferdgarten


Founded in Copenhagen in 1999 thanks to Rikke Baumgarten and Helle Hestehave, the brand Baum and Pferdgarten proposes an interaction between their surnames that perfectly reflects the jollity that we find in their design. Since the beginning the brand offers different collections, full of strong colours and printings, in order to highlight the desecrating and rebel spirit, but at the same time so feminine.



Julie Fagerholt Heartmade


From the beginning, the Heartmade collection designed and conceived by Julie Fagerholt is characterized by contrasts and prints, a playful expression of contemporary women. Research of fabrics, use of refined materials such as silk, quality in design and feminine details for garments dedicated to women who have the courage to move and be inspired by what surrounds them, curious about the news. Julie Fagerholt finds her inspiration from the people she meets, in the markets and especially from travels and during the discovery of new places.




Stine Goya


The colours are fascinating and tell many stories, they are an inexhaustible source of inspiration. This is the philosophy of Stine Goya, ex model and fashion editor who founded her namesake brand in Copenhagen in 2006. The exclusive cohesion between colour and print gives life to playful garments and feminine silhouettes designed for women who want expressing their own individuality.

© Images copyright: rightful owners.