Leggi in italiano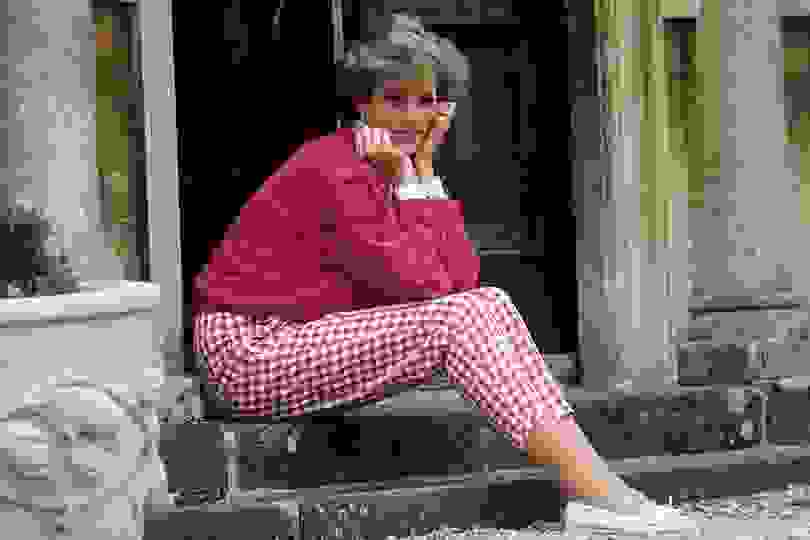 WOMEN'S TROUSERS
FUNCTIONALITY AND STYLE
Are we sure that is still the man wearing trousers?
The woman who wears trouser is more authentic than ever: she is not fickle, she is strong and enterprising.
The pants are versatile, comfortable and elegant when needed; they are a fundamental item in the woman's wardrobe. They could be colourful, with printings and embroideries, with stripes or vichy, long or cropped.
Wherever you are going, either for a weekend either for a long trip, you cannot forget a pair of trouser in your bag. They are perfect with a high heel, with a sandal but also with a flat ballerina; they are ideal for a glamour look every day 24 hours.




Berwich


Anna Fumarola and her husband Michele created their first clothes during '70 in a small atelier in Martina Franca. Since 2007, when Massimo Gianfrate joined the company as Creative Director, the brand Berwich with its trousers, which were born in Valle d'Itria, won over costumers all over the world. The philosophy of Berwich is featured by research, workmanship and a strong local heritage; the line Madame is dedicated to women with a strong personality who are able to dare and downplay, without renouncing a modern elegance.




Via Masini 80

The Tuscan company L.Pucci with its brand Via Masini 80 seduced the heart and the space in the wardrobe of a lot of women thanks to a strong know how and to its over 40 years history. The qualities that feature this young brand are high quality, research of new fabrics, printings, modern cut combined with perfect fitting and finally Made in Italy. The creations of Via Masini 80 are dedicated to dynamic and curious women and they are ideal to revamp their own look.




Aspesi


Items characterized by a minimal and modern style. Aspesi was able to create an iconic mood in the fashion and to become a point of reference for who does not want to renounce to the elegance also in the casual outfit. Alberto Aspesi has founded the brand in 1969 and it started as a shirt factory. Thanks to his classical but avant-garde creativity at the same time, the exclusive fabrics and the unique style, the brand has been able to seduce many loyal clients.




Incotex


The brand Incotex was born in Venezia in 1951 and it was able to promote the trouser as main actor in the wardrobe. It was one of the first in the smart casual fashion; the company and its trouser are the outcome of the combination between sartorial tradition and avant-garde treatments, for a new concept of modern and unconventional elegance.




Peserico

The historic company, founded in Vicenza in 1962 from Maria Peserico and her husband Giuseppe Peruffo, offers sober and refined models, with sartorial cuts, perfect for a young and elegant woman. The brand Peserico, that today produces ready to wear collection, considers the trouser one of the most successful item. The Peserico pants are 100% Made in Italy and they are ideal for indipendent women.
© Images copyright: rightful owners.