Leggi in italiano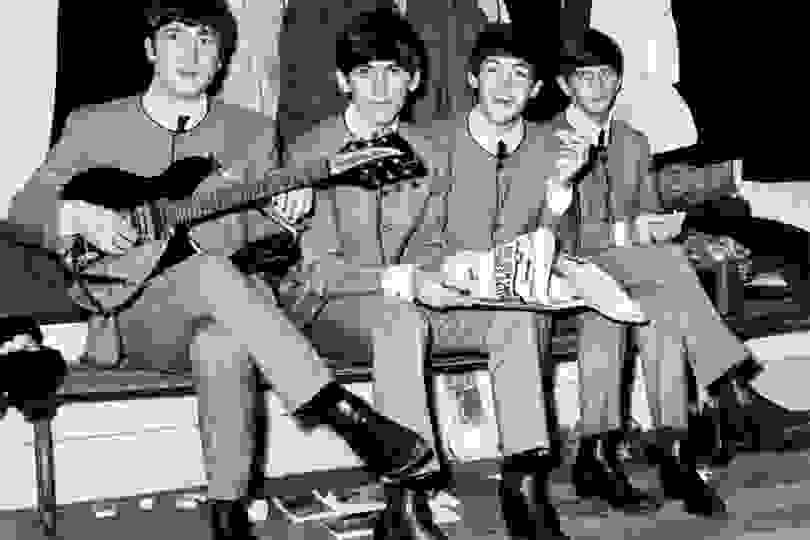 CHELSEA BOOTS
The perfect shoe for the modern man
When on a hot Saturday at the beginning of summer 1957 two teenage boys met, nobody could have imagined the revolutionary impact that this friendship would have had, as much in music as in fashion: after all they were both there on that day only to perform during the annual party of the St Peter Church in Liverpool.
On that day, instead, The Beatles were born, and those two boys were not two ordinary people, but they were John Lennon and Paul McCartney.
Today like yesterday millions of people around the world continue to start singing the final chorus of Hey Jude, singing wistful on the notes of Yesterday, energic on those of Help or dreamers on All you need is love.
But what's still alive is not only their music, but their style, too.
Chelsea Boots, in vogue during the 60s also thanks to the Fab Four, who made them a core element of their aesthetic code, embody the status symbol of a forward-thinking society and are still today a must.
These comfortable boots have been changing their characteristics over time, while keeping firm the British heritage, and are the perfect shoe for the modern man who wants to enhance his look with a cool and timeless accessory.
Whatever your soul is, rock or hipster-chic, Chelsea Boots suit you.




Tricker's

Commando sole, practical elastic sided pull and the unique dovetail manufacturing underlining their personality, for an updated version of the classic Henry bootsigned by Tricker's. Realised in calf leather, this shoe is one of the best sellers of the legendary company of Northampton, England, born in 1829 by the master shoemaker Joseph Tricker and today led by the fifth generation of the Baltrop family. Peerless quality and comfort, for shoes that arise from the careful hands of skilled artisans who, thanks to the care for details and the wise use of materials, made the brand an excellence worldwide.




Common Projects

Born in New York in 2004 from the collaboration between Flavio Girolami and Prathan Poopat, Common Projects brand revolutionised the market, choosing the perfect balance between style and quality as its diktat. Thanks to its essential design, it conquered followers all over the world. No logo, but ten golden figures next to the external hill of every shoe, reporting model, size and colour that have become the brand's signature. High quality leather and materials, Made in Italy and elegant design terribly contemporary that has become very soon iconic, made the sneakers before and the Chelsea Boots of Common Projects after, a perfect accessory to heighten every outfit.




Saint Laurent

These boots are small masterpieces among the most successful pieces of Saint Laurent over the last years. Realised in suede leather, they wink at the traditional horseman boots enriched by a super cool twist, typical of the Parisian brand DNA. They are an unavoidable accessory for those who have a rock soul and a strong personality. Perfect under a skinny or destroyed denim, they have a timeless allure.




Officine Creative

Shoes of unique style that embody a unique expression of the Italian creativity. It is 1968 and Nazzareno Di Rosa, in his shoemaker studio in the medieval town of Montegranaro, in the heart of Marche, decides to kick off the Officine Creative project. Thanks to his sons Roberto and Luca, today the brand is synonym of modernity and unconventional style resulting from exclusive know-how, passion, continuous research and artisanal mastery. The worn look underlines the personality of Officine Creative shoes dedicated to customers who do not love compromises and want an elegant, romantic and original style. Proudly Made in Italy, these Chelsea Boots of Officine Creative have an ancient allure and remind British atmospheres. Realised in leather with leather sole, they are perfect under a trench, a coat or a montgomery.




Blundstone

Solid, practical, iconic. Thanks to their simple and sporting design, Blundstone boots are among the most recognisable in the world. They are ideal travel companions for every adventure. A perfect synthesis between comfort and modern versatility, they are suitable for the rugged terrains of Tasmania, where the brand was born in 1870, as well as for the rainy sidewalks of New York. Realised in waterproof leather and with a solid sole of non-slip rubber, Blundstone Pull On cannot miss in every modern traveller's wardrobe.

© Images copyright: rightful owners.