Histoires de Parfums
Leggi in italiano
Philosophy
© Images copyright: Histoires de Parfums and rightful owners.
Boutiques Histoires de Parfums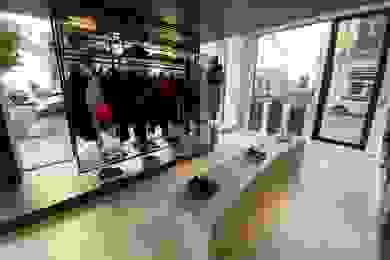 The Apartment Cosenza Men
The Apartment Cosenza Men è una esclusiva boutique dedicata alle migliori collezioni d'abbigliamento e accessori per uomo, situata in Via Monte Santo 45, nel cuore della città di Cosenza.Uno spazio moderno e ricercato capace di combinare una selezione eclettica dei migliori marchi inte [...]
Abaci
Abaci located on Junghofstrasse in the center of Frankfurt is an elegant and modern men's clothing boutique. Among the international brands: Etro, Herno, Italo Ferretti, Jean-Paul Gaultier.
This content is for subscribers only

All the contents of the site 100,00 € per month Why subscribe?
Unlimited access to all the contents of the site
Information and contact details of the best multi-brand stores in the world
List of brands and their resellers
Information and contact details for the best showrooms
Unsubscribe when you want
Activate now