Leggi in italiano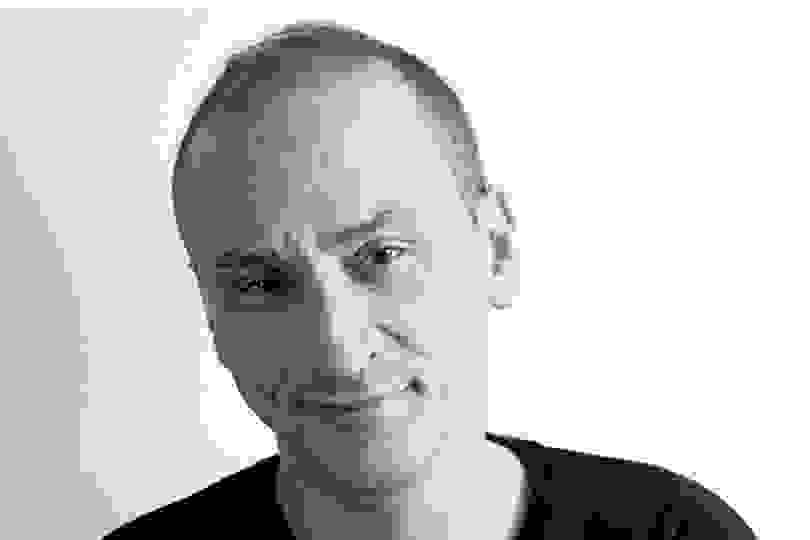 Francesco Tombolini
INTERVIEW WITH THE PRESIDENT OF CAMERA BUYER ITALY
Degree in Business Economics from Bocconi University in Milan and important experiences as manager in Armani, Gucci and Yoox.

Francesco Tombolini has been President of the Camera Buyer Italia since the end of 2018, the association founded in 2000 with the aim of grouping and protecting best Italian luxury multibrand stores.

120 brands, 480 stores, 2,800 employees and over 2 billion in total turnover.

An absolute reference association close to celebrate its first 20 years of history.

With these premises, I can only be happy to have had the opportunity to ask Francesco Tombolini a few questions and to be able to share them with all of you.



With my portal, I have always wanted to emphasize the fundamental role of the shops, even more so now that they are all "distracted" by the world of online sales. What is your opinion on the importance of the physical sales point in a multi-channel purchase path?
It is clear that talking about online shopping is certainly fashionable today. But online shopping, it's not a real shop, it's a commercial technology. So it goes more and more from multichannel to omnichannel, to no channel, because soon no one will see the difference between online and physical anymore. In this sense it is clear that the physical will increasingly have a relevance of luxury and a relevance of experience, while the online will by definition be popularization and opportunity (price).



The Internet has spread the logic of low price as the decisive lever of a purchase: should physical stores all open their own online store, or focus decisively on the concept of quality of service, experience and historicity of the sign?
The two things seem close, but they are still different. There is an anthropological problem, buying at a low price is not the same consumption as buying at first at a normal price. The discount problem is actually also linked to the culture of brands, which are aware of the aggressive pricing policies of certain platforms, and of certain markets, raise prices beyond their real value. We have always believed in fair trade. It is clear that if companies impose minimums on us, to dispose and accelerate we must turn to other channels. Today a t-shirt of any brand is around 350 euros; in Italy there are no these consumers, and that's why we all must absolutely enhance our online. But not as a point of arrival, but as a starting point. Because I repeat, the online is aimed at a certain type of consumption, which will never be replaced by the physical, especially since our members have live shops, not museums as the monobrands sometimes seem.



What makes The Best Shops so "the best"?
First of all, I want to say that we are a very inclusive group and we respect all our colleagues. We have a large waiting list, more than 100 outlets, and if it were up to me, I would do anything to help them getting in. But in reality The Best Shops is a concept very far in time, it is an entrepreneur who has had a lot of vision and has continuously invested productively. The Best Shops, is a retailer by now, which has a very large organization and pillars not only based on brands but also on research and organization. In a nutshell: outside a dream, inside a large organization.



Exactly since one year after his election, what are the results obtained by the Buyer Camera? What are the new goals and what are the focuses for the present and the future?
A year has already passed? Mamma mia… Well we have brought many dear points to us on the table, such as crisis management with brands and platforms. We started to reason more closely with the National Chamber of Italian Fashion. We have opened a communication agency and we are about to form a consortium for the purchase of non-strategic goods. I would say that it certainly could have been done better... But this was and indeed I thank everyone for the trust. For 2020 we have two fundamental things in store, opening up abroad and opening an educational channel through an agreement with professional schools. Obviously, however, in the future our focus will be increasingly on the relationship with brands and with new local and international distribution challenges.



What role do industry fairs such as Pitti, White and Tranoi play for a buyer today? How do you imagine them from 5 years from now?
Once upon a time the disclosure ran from mouth to mouth and with a wise eye. It is now believed that an Instagram account has more power than that. It is clear that it is the platform closest to young people and the one that creates the most proselytes and therefore it is no longer important to discover brands, but to know how to dose them well. In this sense, the fair for the discovery of the brand ended, but the fair for the centrality of the consumer has started. Fairs will increasingly have to be like sites that generate consumption and consumption contexts, and do not photograph or display only products. This is why the fair will always be in vogue because it will help us generate opinions and subcultures that are the basis of creativity.
© Images copyright: rightful owners.