Leggi in italiano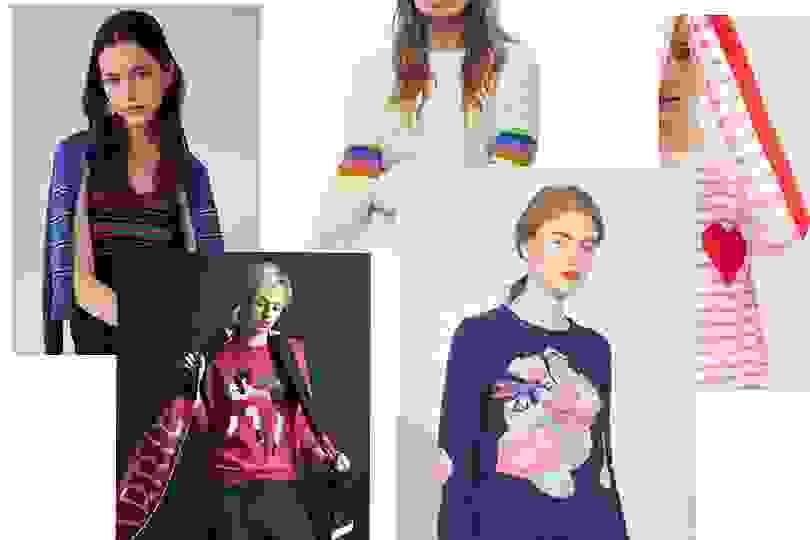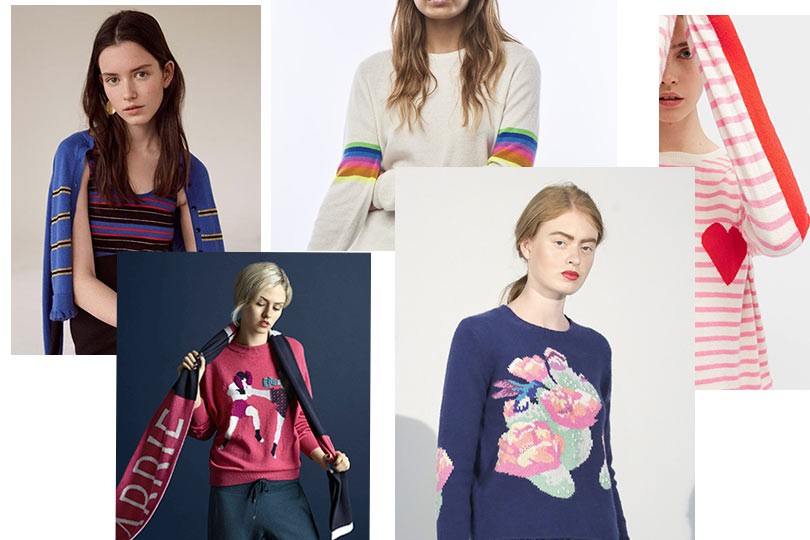 CASHMERE KNITWEAR FOR WOMEN
Five brands you have to know
Elegant, soft, light, but extraordinarily warm and comforting.
Cashmere knitwear, the most precious kind of wool, cannot miss in the wardrobe and in the luggage of the modern traveller.
Knits are refined but at the same time youthful and versatile, whether it is a cardigan or a crew neck jumper, whether you choose a plain colour or a pattern, whether you love wider volumes or the more fitting one, the cashmere knits are ideal for an informal outfit or to stand out with elegance and style.
Below you will find our selection of five international brands that turned the knits in cashmere to a contemporary item, essential for every woman, thanks to the modern approach and thanks to an innovative and unconventional design.




Allude


Allude is an historical and international company that operates in the cashmere field; it was launched in 1993 and it is based in Munich. Allude was founded and governed by the ex-fashion model Andrea Karg, and it's synonym of luxury fashion, high quality and sophisticated taste. Both sweater and cardigan target women who love the sober elegance without sacrificing their sensuality.




Barrie

Barrie, cashmere luxury brand acquired by Chanel in 2012, launched its first collection in 2014 combining perfectly traditional craftsmanship with modern details. It has a long history started at the beginning of 1900, when Walter Barrie and Robert Kersel founded a factory specialized in the production of high quality socks. Even today the company produces at Hawick, in Scotland. Distinguishing feature of the brand is the iconic cardoon knitted in 3D. This new technique makes possible to present items with raised patterns using tone-on-tone or contrasting colours.




Jumper 1234


Inspired by UK and by the passion for cashmere, Jumper 1234 is a knitwear factory founded in 2014 by a group of friends with the common aim of create garments with a simple and timeless design, made with a contemporary touch and a playful spirit. The company is based in London but it produces in Ulan Bator (Mongolia) - cashmere's homeland located between China and Russia - and it has shortly become a brand "must-have". Its sweaters are original and characterized by bright colours and pop accent and they perfectly embody the easy-to-wear concept; they are also soft, light and machine washable.




Chinti & Parker


Jovial patterns and unexpected colours combination. The cousins Anna Singh and Rachael Wood, thanks to their passion for knitwear and innovative design, founded Chinti & Parker in 2009. In this case, a noble fibre as the cashmere is used in a new way, almost desecrating. The brand thanks to a playful approach offers knitwear for a contemporary woman. Patterns, prints and a bit of humour are the feature of a collection with strong personality, that respecting the craftsmanship and the use of the best materials, pushes colours and energy to own outfit.




Cashmere In Love


Cashmere as lifestyle. Cashmere In Love, luxury brand prêt-à-porter based in London, combining the concept East and West, tradition and modernity, proposes a sophisticated and audacious aesthetic both in the cut and in the colour of a modern woman's wardrobe, attentive to details. They are handmade garments, realized only with the best cashmere yarns from Mongolia, sometimes enriched with embroidery and lace details.

© Images copyright: rightful owners.