Leggi in italiano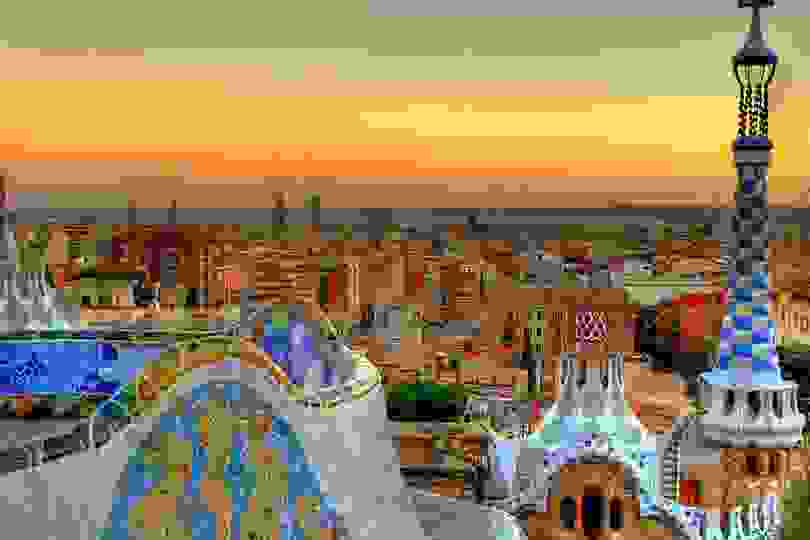 Shopping in Barcelona
Five stores that you have to know
"I have not creativity, I have imagination"
Who better than Antoni Gaudì with his revolutionary and nonconformist spirit can talk about Barcelona.
From the very well-known Parco Guell, an avant-gardist urban project characterized by a magic atmosphere, to Sagrada Familia Cathedral, that rules the sky, his works are the emblem of a charming and enchanting city, that is one of the most dynamic in the world.
The cosmopolitan capital city of Catalogna is an unique city, where art and architecture, food and entertainments, heritage and innovation are mix offering their best every single day of the year.
But Barcelona is also fashion and style, and so here below 5 addresses that everyone has to know, both women and men, because when someone talks about shopping, not always the women are the leads.




Santa Eulalia, Passeig de Gràcia 93


It's 1843 when Josep Taberner and his son Salvador opened a fabrics store. Today with more than 175 year of life, Santa Eulalia is one of the oldest and most illustrious institution in the city. In 2011, after 2 years working, a place of more than 2000 square meters opened in Passeig de Gracia 93, becoming one of the most important fashion temple in Europe. Thom Browne, Brunello Cucinelli, Amiri, Off White, John Lobb, Moncler, Isaia: from the classic style to the luxury streetwear, Santa Eulalia is a store that the contemporary man cannot miss.




Nino Alvarez, Rambla Catalunya 63

Nino Alvarez opened the doors of his first store in Sant Cugat del Valles, placed in Calle Santa Maria 23 in 1970. In 2003, Nino Alvarez started dedicating himself to the opening of new boutiques and he chose Barcelona as ideal place. After the store opening in Calle Muntaner during October 2015, the prestigious store on Rambla Catalunya has been inaugurated too. It's a project thought by Francesc Rife, important architect and interior designer. So a modern and exclusive space, made up of two floors for a total of 500 square meters, was born; it offers an exclusive selection of the best collections existing in the market, from sportswear, to denim and smart casual as Stone Island, Incotex, Tricker's, Golden Goose Deluxe Brand, Berwich, Finamore and Lardini. This project legitimises Nino Alvarez as the representative of the multi brand boutiques, not only in Spain, but also in the whole world.





Jean Pierre Bua, Avinguda Diagonal 469

Jean Pierre Bua, placed on Avenida Diagonal, from '80 stands out for its ability to amaze everyone. Indeed, the French founder Mr Bua, is the first one who started selling in Barcelona all the most important Parisian and international brands. This modern concept store, today, the first floor is dedicated to the men's department, with brand as Marni, Dries Van Noten, Dsquared2, Maison Margiela, Versace and Jil Sander.




Sivasdescalzo, Carrer de Bailèn 18


The wild passion for the sneakers, music and art brought four friends to open the first store Sivasdescalzo in Barcelona, in 2011, to whom follows the opening in Madrid soon after. The store is located closed to the famous Arc de Triomf in Carrer de Bailènal, architectural symbol, meeting point for tourists and skaters. A multi-functional and modern space that offers the best selection of sneakers and lots of limited edition of brands as Adidas, Nike, New Balance, Reebok, Puma and Vans. In store there are also monitors touch screen that makes the shopping experience more engaging. On top of that, you can enjoy the bar on the rooftop, which often is stage of events and Dj set.




Jofré, Bori i Fontestà 2


It has been almost 90 years since 1929, the year of opening its first store. Today this historic family-run company, now in its third generation, is among the leading names in the Spanish panorama and in particular in Catalogna. Jofré boutique is focused on men, featured by modern design and elegant atmosphere, it offers a luxury and contemporary brand selection as Saint Laurent, Givenchy, Aspesi, Fendi, Kenzo and Tagliatore.
© Images copyright: rightful owners.