Leggi in italiano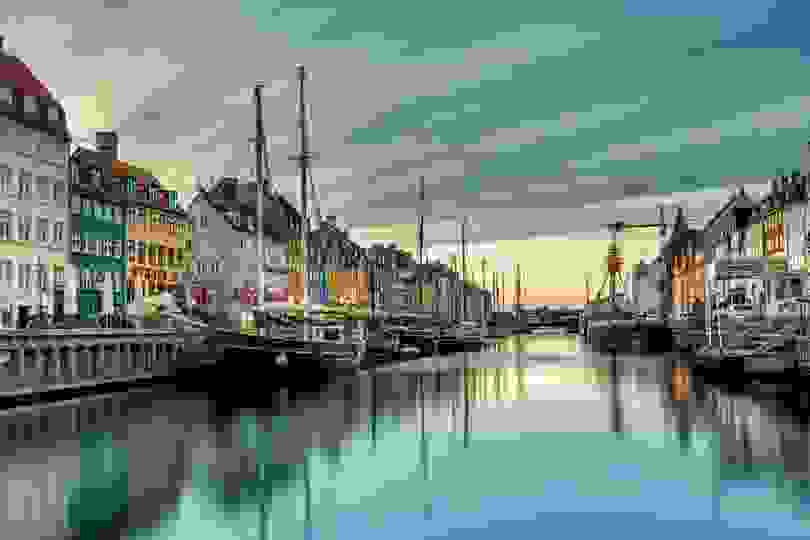 Shopping in Copenaghen
Five stores you cannot miss in the city of the Mermaid
Copenaghen is the economy centre of the North Europe and it is also homeland of Hans Christian Andersen and his famous fairy tales.
It is welcoming, ideal for the weekend and able to fascinate every visitors with its surprises and contradictions; it is a cosmopolitan city with a perfect balance between the old viking's soul and the modern spirit, in line with the time and with the last trend in fashion, design and architecture industry.
There always something new to discover, it combines the luxury shopping with the architectonic and natural beauties.
Copenaghen, or Merchants Port, stands out for his charm and beauty where everywhere is easy to reach.
You can enjoy a long walk, making shopping or drinking a coffee in one of the many restaurants of the city, between the coloured building on the canals and the extraordinariness of the light that goes into the little alleys of the city centre.




Goods, Østerbrogade 44


Goods was inaugurated in August 2008 by Kasper Hostrup in Østerbroe; it has become quickly a landmark for a modern man. It gathers a refined selection of international brands, as Aspesi, Incotex, Common Projects, Andersen-Andersen, Drake's, Salle Privée and Barena.





Storm, Store Regnegade 1

The location based on Store Regnegade, designed by Rasmus Storm, is a space where arts, fashion and design are combined. It is one of the most avant-gardist store in the Scandinavian landscape. Storm proposes many international brands, both cool and fashion both streetwear and limited edition series. It offers the following brands: Off White, A-Cold-Wall*, Doublet, Maharishi, Aimé Leon Dore, Moncler Fragment. The store has also cosmetics, perfumes, music, book and magazines; these features make the store a place to visit from people who love dreaming.




Bindesbøl, Kongens Nytorv 20


Bindesbøl is a boutique offering a range of shopping experiences both for men and women and it is located in an elegant building overlooking Kongens Nytorv, the large and ancient square in the heart of Copenhagen. In the intimate atmosphere of an exclusive two-floor space, characterized by linear furnishings, Michael Steen Larsen, his wife Pia and their staff offer a careful selection of classic and sportswear-chic items. You can find brand as: Boglioli, Herno, Fabiana Filippi, Etro, Santoni, Jacob Cohen, Ermenegildo Zegna and Pt01.





Rezet Store, Jorcks Passage


Rezet is located in Jorcks Passage in the city centre, and it is the Mecca of sneakers-addicted. A space characterized by a typically Nordic design, with linear furnishings and the use of materials as oak, linoleum, cement and steel, that keep the focus on products. In Rezet a huge selection of sneakers and an explosion of colours and variations of the most famous brands such as Nike, Adidas Originals, Reebok, Air Jordan, Puma, Asics and New Balance await you.




Birger Christensen, Østergade 38

It was 1869 when Birger Christensen opened the doors to a small workshop of leather goods. A family business run by Jens Birger Christensen who's an exponent of the fourth generation. Today, 150 years later, the historic store in Østergade 38 is entirely renovated and is an exclusive space of 700 square meters on two levels, characterized by marble, steel and crystals, modern works of art on the walls and furniture made by influential Danish designer Finn Juhl. It is a destination for luxury shopping and it is located in the heart of the city; the store offers collections for men and women of international brands such as Dior, Valentino, Chloé, Celine, Givenchy, Magda Butrym, J.W. Anderson, Calvin Klein 205W39NYC, Dolce & Gabbana.
© Images copyright: rightful owners.