Leggi in italiano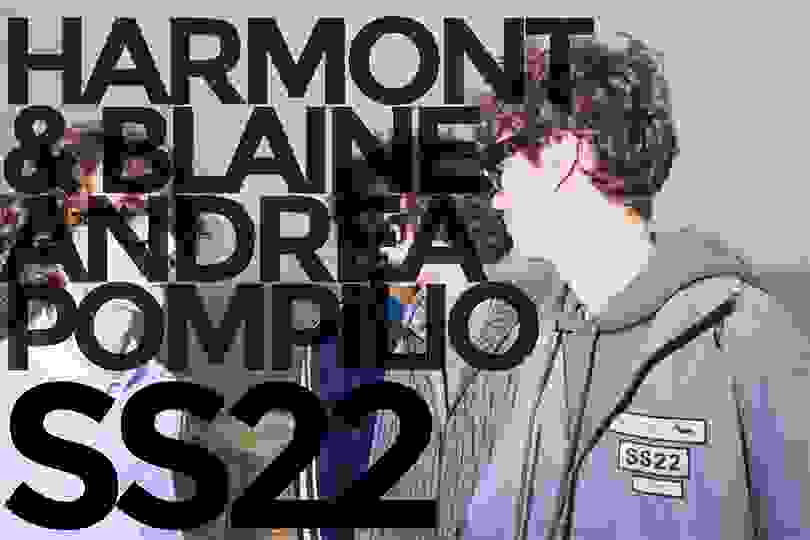 Andrea Pompilio for Harmont & Blaine
The capsule collection Andrea Pompilio for Harmont & Blaine stems from a dialogue between two entities that are
apparently distant in the fashion spectrum, while being actually united by similar values: color, happiness, a decidedly Italian nonchalance.
With the precision of a stylistic vision attuned to the younger metropolitan generations, Andrea Pompilio offers a coherent and surprising interpretation of the Harmont & Blaine universe, speaking to a new audience.
Color has the leading role: rich but desaturated, it is enhanced by the choice of monochrome garment dyeing that creates a perfectly imperfect union of fabric and hue. The silhouettes that make up the collection are in fact worked, each, in a single note, from clothes to accessories.
As a whole, they compose a chromatic spectrum that is both decisive and calm, not at all garrulous, ranging from yellow to red, from rust to chestnut, from green to blue.
Each color modulates itself in singular shades according to the material and how it reacts to the color bath, translating into a multi-faceted, lively monochrome.
Lines are soft. The staples of the masculine wardrobe are reinterpreted in volumes and constructions.
Shirts, so representative of Harmont & Blaine, are oversized, patchworked, sectioned and reassembled. Trench coats have contrasting linings, blousons sprout velvet collars.
Field jackets, anoraks, boxy blazers are mixed with tapered trousers, shorts, boxing shoes, baseball caps. Unexpected proportions suggest a symbolic dialogue between the worlds of adults and youngsters.
Fabrics mix soft and dry textures: cotton, cotton viscose, poplin, cotton linen, gabardine and Japanese jersey.
Over-dye creates uniformity while leaving the unique character of each fabric evident.
The collection is presented during through a video that highlights the Neapolitan roots of the brand, offering a joyful and
unexpected reading of them. Models move against the background of Castel dell'Ovo, between land and sea, in a continuous play of contrasts between the history of the place and the surprise of style: a dimension in which the blue of the sky and the waters, reflected in a mirrored installation, becomes a context synonymous with freedom and energy.
© Images copyright: rightful owners.